I agree with Creative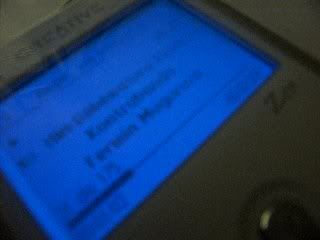 Correct me if I'm wrong but I feel the Apple guys have made a mistake launching their new
iPod Shuffle
(labeled as a tampon with buttons by several magazines). That's why I agree with everything this Creative CEO that openly talks about this new iPod.
Full interview here
Another source here. Thanks mmulibra for the link
Note: This is a pic of my Zen Touch, which I know isn't as snob as an iPod but it's cheaper, lighter and batteries run for several more hours.
[Escuchando: Ciudad De Los Gitanos -
Marea
- 28000 Punaladas (0:-1)]