Weapon inspectors fly out of Iraq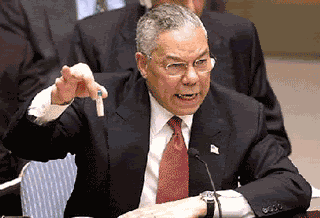 It seems the US has finally accepted what everybody already knew: Sadam didn't have any weapons of massive destruction or was trying to make them when the country was invaded.
The US inspectors sent to the country to verify evidence of Iraq's WMD program have finished their two years search with no results.
Read the article on
CNN
News excerpt
in Spanish
>> If we still believe the
coalition
force that invaded Iraq began the war because of this fake proofs, shouldn't someone be held responsible for sending so many guys to death under false statements?
[Escuchando: Lágrimas de plástico azul -
Joaquin Sabina
- Dimelo en la calle (3:45)]