Oops, they did it again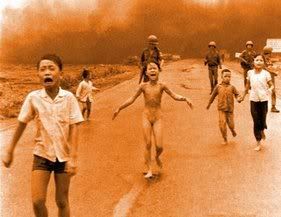 No, it's not the new Britney Spear's song. If the information RAI News, the public Italian TV channel, is correct the USA would have used chemical weapons during the Fallujah raid.
The USA army supposedly used the white phosphorous bomb named
MK77-5
It's not the first time we hear news about the use of napalm in Iraq
March/2003
,
August/2003
or
March/2005
.
--
View or download the video:
here
(either in English or Italian).
Full article:
here
.