When rumble cannot hide beauty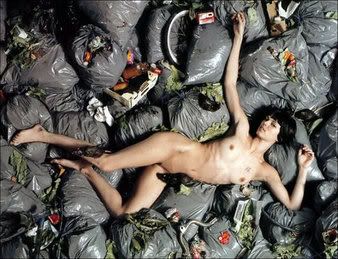 Great photographs but... does showing nude top models in rumble scenarios like those help gathering funds for Greenpeace?
Anyways, click on the pic to surf to Feromono's gallery of this Greenpeace campaign. The models are Verónica Blume, Martina Klein, Nieves Alvarez, Esther Cañadas, Almudena Fernández, Vanessa Lorenzo, Vanessa Vasbert, Estefanía Luyk and Laura Sánchez among others.