France is burning, vive la France!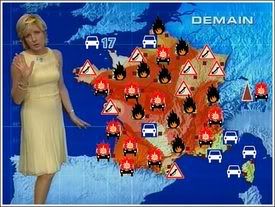 Almost six thousand cars torched, hundreds of people arrested, buildings and schools burned down and having this riots spreading across France tell us one thing: the French model of an illustrated society has collapsed.
A lot of European countries (Belgium, Germany, Spain, Italy, ...) usually took France as a reference in how to handle inmigration, this situation, which was predicted by several people like Polanyi, and now they are witnessing the situation in France without hiding their fear of the revolts crossing the unexistant borders.
Images
Full story