The Church approves the use of condom ... at least in Spain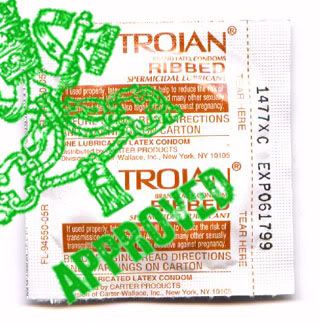 The Spanish conference of bishops made public today, in a press conference right after the meeting with the Health Minister, their opinion about the use of condoms to stop the spreading of AIDS.
This oficial point of view is a slap in the face of the conservative sectors in the
Vatican
that still claim that condoms are not a good way of stopping AIDS.
Though unusual, it's not the first time catholic priests promote the use of condoms as the best tool to avoid the disease. In fact the Spanish Church has joined a group of institutions that already endorsed the abecedary (ABC -
A
bstain,
B
e faithful/reduce partners, use
C
ondoms) on
World AIDS Day
that was published by '
The Lancet
' one month before.
Read full news:
in Spanish
-
translated by Babelfish
[Escuchando: Voy a pasarmelo bien -
Hombres G
- Peligrosamente Juntos (0:-1)]