World AIDS Day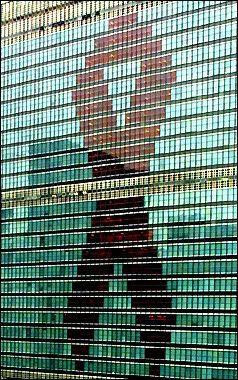 Today we can see red ribbons eveywhere, TV and radio stations are talking about it but, don't you think it would be better if media talked a bit about HIV daily instead of talking a whole day about it?
Although some people believe that HIV/AIDS is quite controlled in western countries and treatment has transformed it from a deadly disease to a chronic one, it is still
spreading
specially in some countries, so we must be responsible and try to minimize the risks of being infected/infect others with the virus.
You can visit
the National AIDS Trust
or
AIDS.org
to learn more about this XX-XXI century plague. To find ways to support the fight against AIDS, visit the
World AIDS Day
to see the initiatives and events that are taking place worldwide todayto show your support for World AIDS day or take this
test
to check your knowlegde about AIDS.
On the other hand, if you want to get disinformed read what the Vatican says about
condoms and AIDS
. I wonder if they know the harm they are doing to thousands of believers worldwide with this. Fortunately there are lots of priests and misionaries that disdain these stupid statements and try to extend the use of condoms in their communities.
Post also published in
Spitting-Image
[Escuchando: Deltoya -
Extremoduro
- Grandes Exitos Y Fracasos (Epi (5:32)]