Fifteen years ago...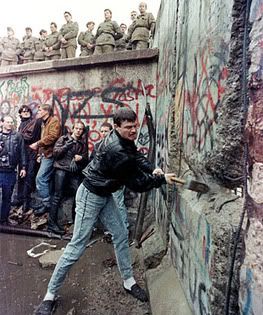 Although the Wall is only a bunch of souvenirs spreaded through the World and a few meters long memorial, in November' 89 Germans broke the wall that not only divided Berlin but the whole Europe. It was the end of the Cold War and the fall of the Iron Curtain.
If nobody discuss that Germany is better unite, why do people still believe that a
Wall
can do some good in
other
countries
?
APTN clipreel of the Fall
Altavista's video search for Berlin Wall
.
Short video explaining the falling
[Escuchando: The Long Day Is Over -
Norah Jones
- Come Away With Me CDA (2:44)]