Creating Gardfield's cartoons from a .gov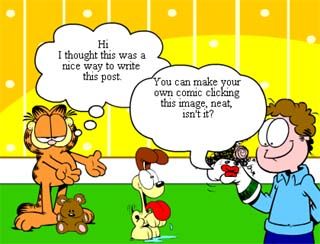 I don't know why a .gov site hosts something like that, but I really don't care.
Try it.
[Escuchando: Ahí Estás Tú -
Chambao
- Endorfinas en la mente (5:29)]
Edit: It seems I have found the reason. It seems to be the
National Center on Sleep Disorders Research
and I must say that it's a great idea to concern children to sleep in the right way using cartoons as a tool. Check all the other games and animations they have in the
site
.
They even have a
wallpapers section
.