Let me piss on it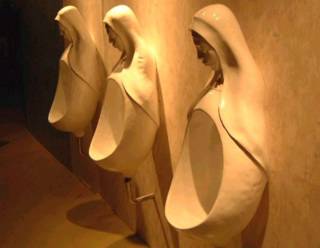 I'm pretty sure you saw those
Rolling Stones like mouth
urinaries
Virgin
tried to mount on their planes. Those were not the only original ones, several designers around the globe are trying to convert our bathrooms into musseums.
Bathroom Mania
is a Dutch company that have some proposals, but we can also take bathroom design as a
joke
like some others do.